Services designed for yourwell-being and serenity
Services designed for yourwell-being and serenity
Take advantage of the top-of-the-range services of The Lodge Kerisper. The whole team is at your disposal to ensure that you have the best possible stay with us!
Get your day off to a great start with a gourmet breakfast buffet. You can choose from a wide selection of sweet and savoury dishes, hot and cold drinks, as well as fruit and pastries.
You can enjoy the all-you-can-eat buffet from 07:30 to 10:30. Breakfast can also be served in your room for an additional €5 per person.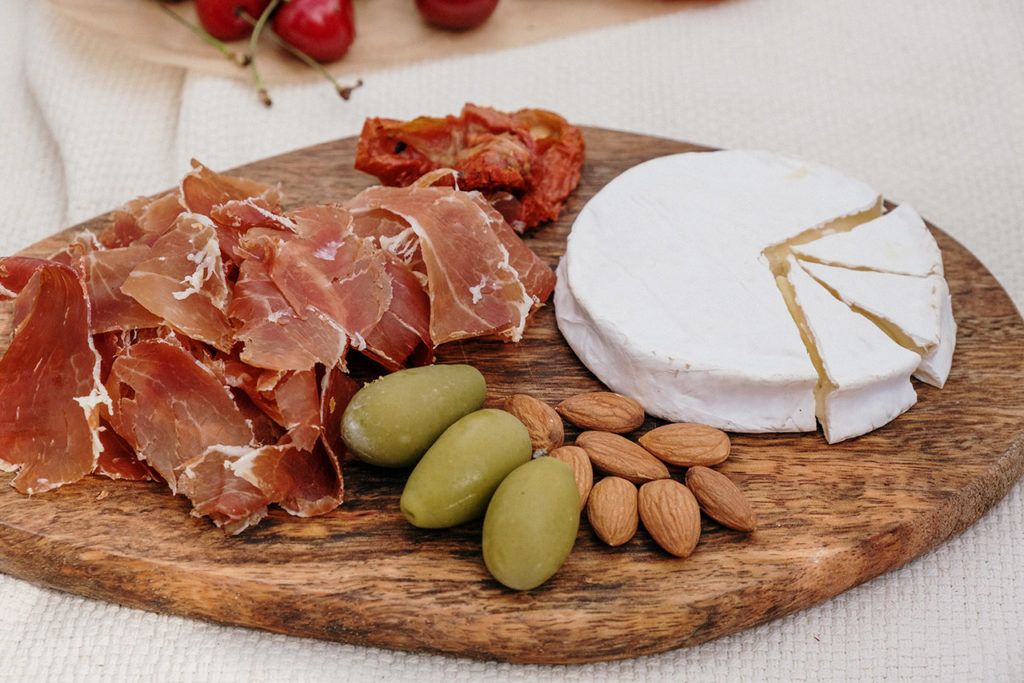 You can order snacks in our hotel with our selection of charcuterie and cheese boards, mini pancakes, far breton and fruit salad.
You can also eat with our partner Ty Bocal, which offers a selection of fresh products tasty cooked and presented in jars.
You can enjoy this complete offer of starters, main courses and desserts from 10:00 to 22:00 in the bar or in your room.
The hotel's swimming pool is a hidden gem in the middle of the garden, surrounded by trees and flowers.
It is heated to 28°C from April to October. Open from 8am to 8pm.
Privatisation of the Lodge Kerisper
The Lodge Kerisper can be privatised for your private and professional events. Lodge Kerisper offers tailor-made operations : regattas, sailing trips (on board racing catamarans), zodiac raids in the islands of the Gulf of Morbihan, kayaking, green team building, etc.
The Lodge Kerisper offers you the benefit of its expertise as well as that of its partners.
For your seminars, you can also take advantage of the seminar room, which can be rented for a day or half-day.
Wifi is free and accessible throughout the establishment.
The Lodge Kerisper has ten free parking areas, allowing you to make the most of your stay at the hotel.
Three parking areas are available : to the south behind the garden wall, to the north under the corridor, to the west just behind the reception. As the parking areas are not guarded, we cannot be held responsible for any theft from the car parks.
On request, we can provide you access to an electric car charger.
Enjoy our lounge bar with its fireplace and its large glass roof furnished with bistro furniture from the 1920s to 1950s, which recalls the authentic character of the property.
Bar on the terrace and garden.
Opening hours: 8am to 10pm.